Kimpton Hotel - Riverfront Downtown
by Mike Van Houten
CAI Investments is constructing a 20-story Kimpton-brand hotel on the riverwalk in downtown Reno.
The Kimpton Hotel in Reno will be a mixed-use project with around 270 rooms, 50 private Kimpton condominium residences, 60,000 square feet of office space and 20,000 square feet of meeting space.
CAI Investments is also developing Reno City Center.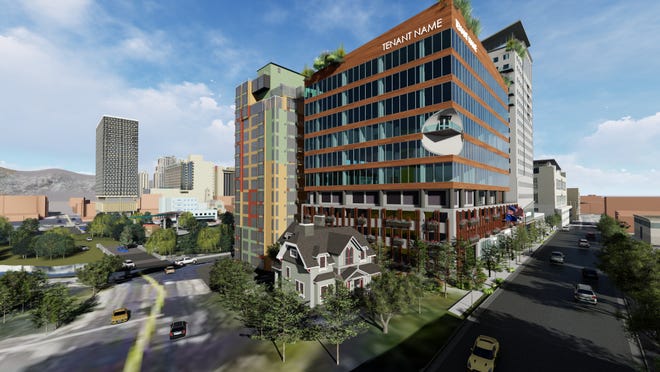 Related News
New apartments break ground, new housing permits, new Kimpton activity, more - 5/17/2023 6:36:29 AM
Kimpton hits sewer roadblock - 4/4/2023 7:40:00 AM
Grading permit resubmitted for downtown Kimpton hotel project - 9/26/2022 11:22:56 AM
Kimpton in downtown Reno breaks ground - photos and project info! - 5/13/2022 1:00:22 PM
Permit for mass grading, foundation and parking garage for the new Court Street Kimpton - 7/29/2020 9:08:47 PM
And So It Begins! - 12/12/2019 9:22:37 PM
Could a Hotel Be Headed to Court Street? - 8/16/2019 5:11:15 PM