I took a walk downtown and the university area to check out what's happening with the different projects. I try to walk around two miles a day at least. The best part of living on the street that connects the Wells Neighborhood to Midtown and Midtown to downtown, is that a two mile walk can get me nearly anywhere. To the university, to Savemart on Plumb, to Sprouts and back strolling along Wells Avenue. I encourage everyone to take walks around their neighborhoods in lieu of driving for shorter trips.
Anyway let's get to the projects!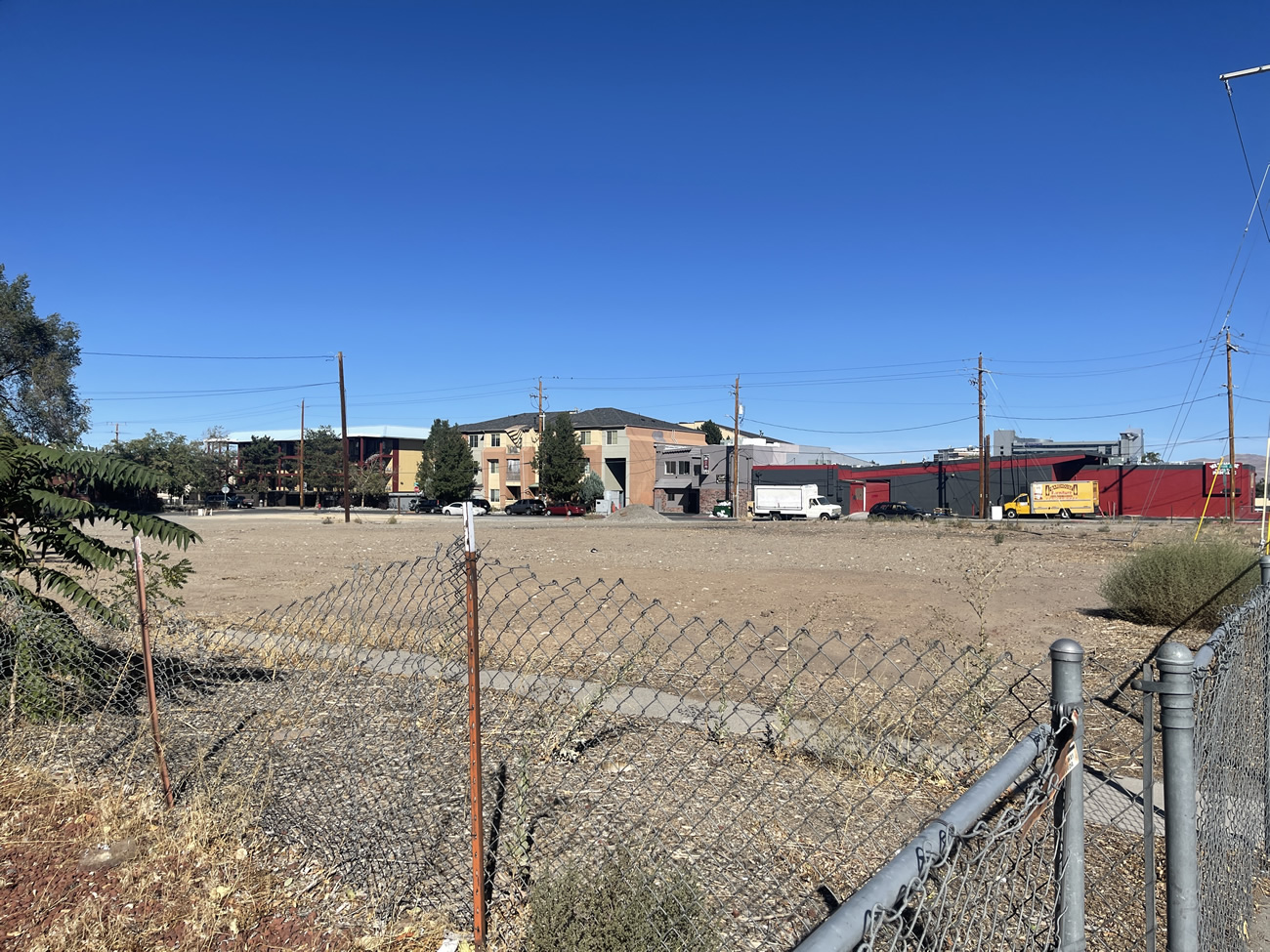 Ryland Apartments - Corner of Park and Ryland Streets
Not much happening here. There was some ground work installing some infrastructure, but then the work stopped. When you look at the project plans, the future structure occupies areas where buildings still currently stand, including a small apartment complex. So, it could be they are waiting for leases to end, or holding out until building materials become cheaper. I believe one or two homes were already demolished for this project, so I hope it's not scrapped completely.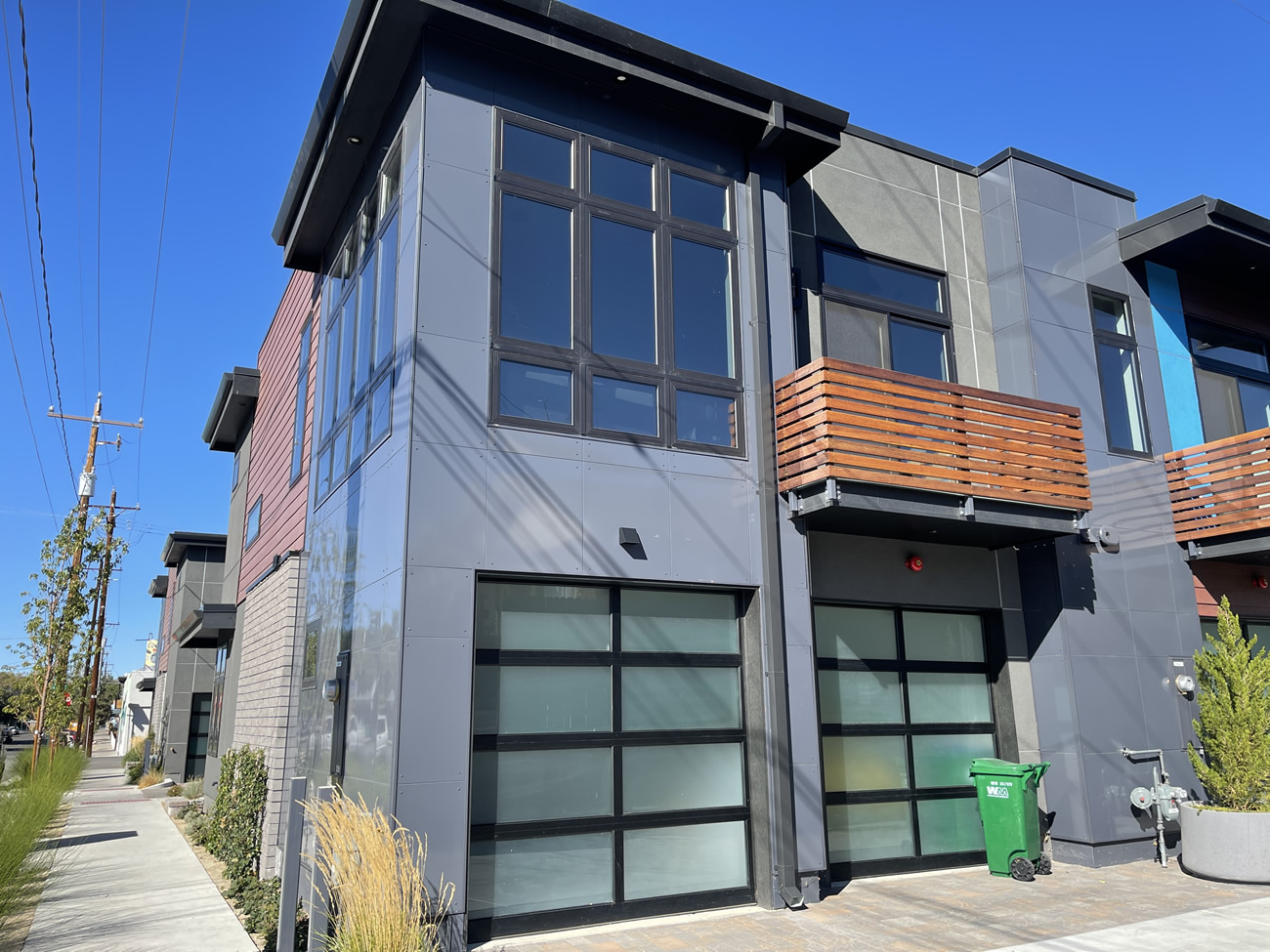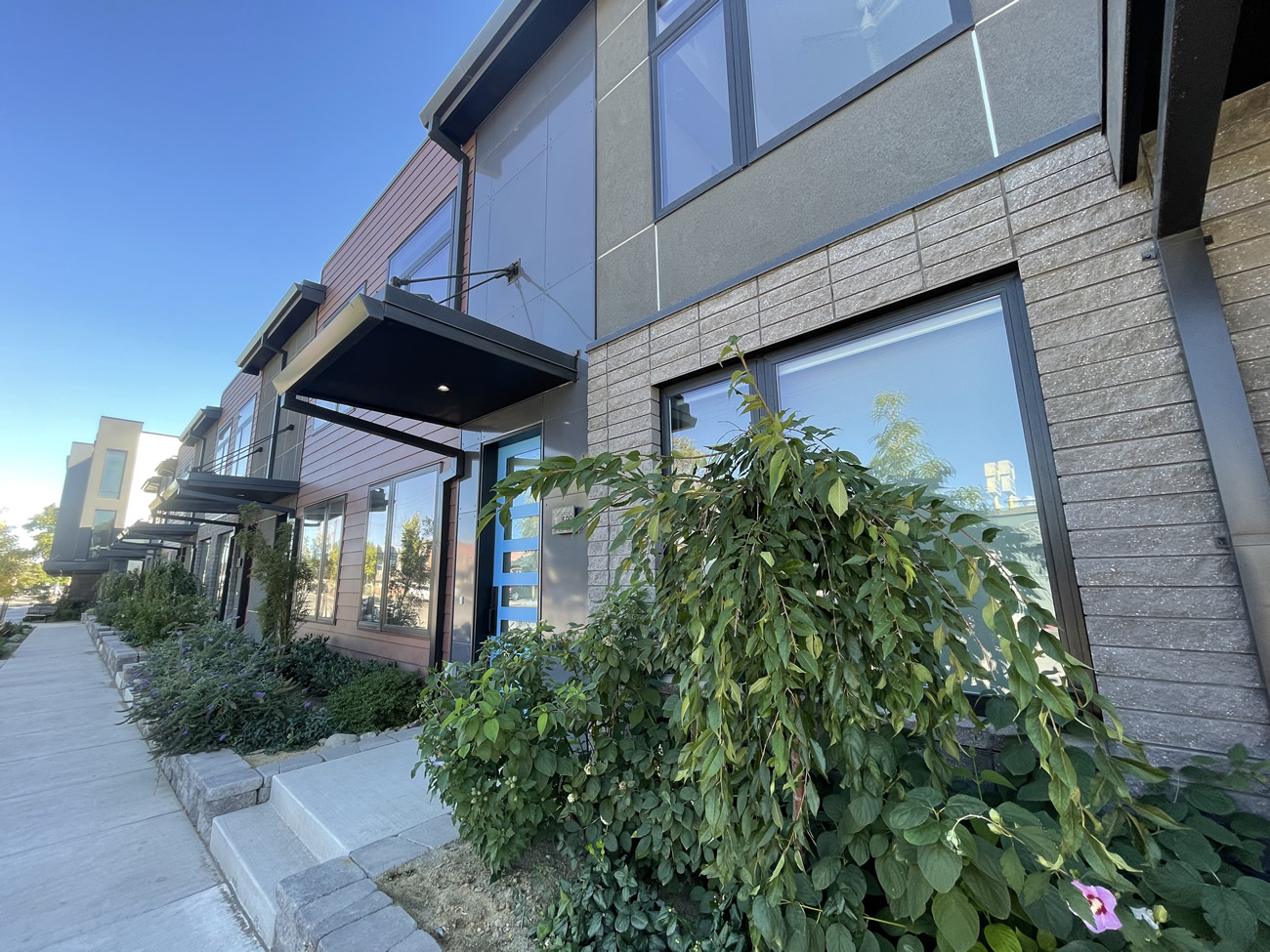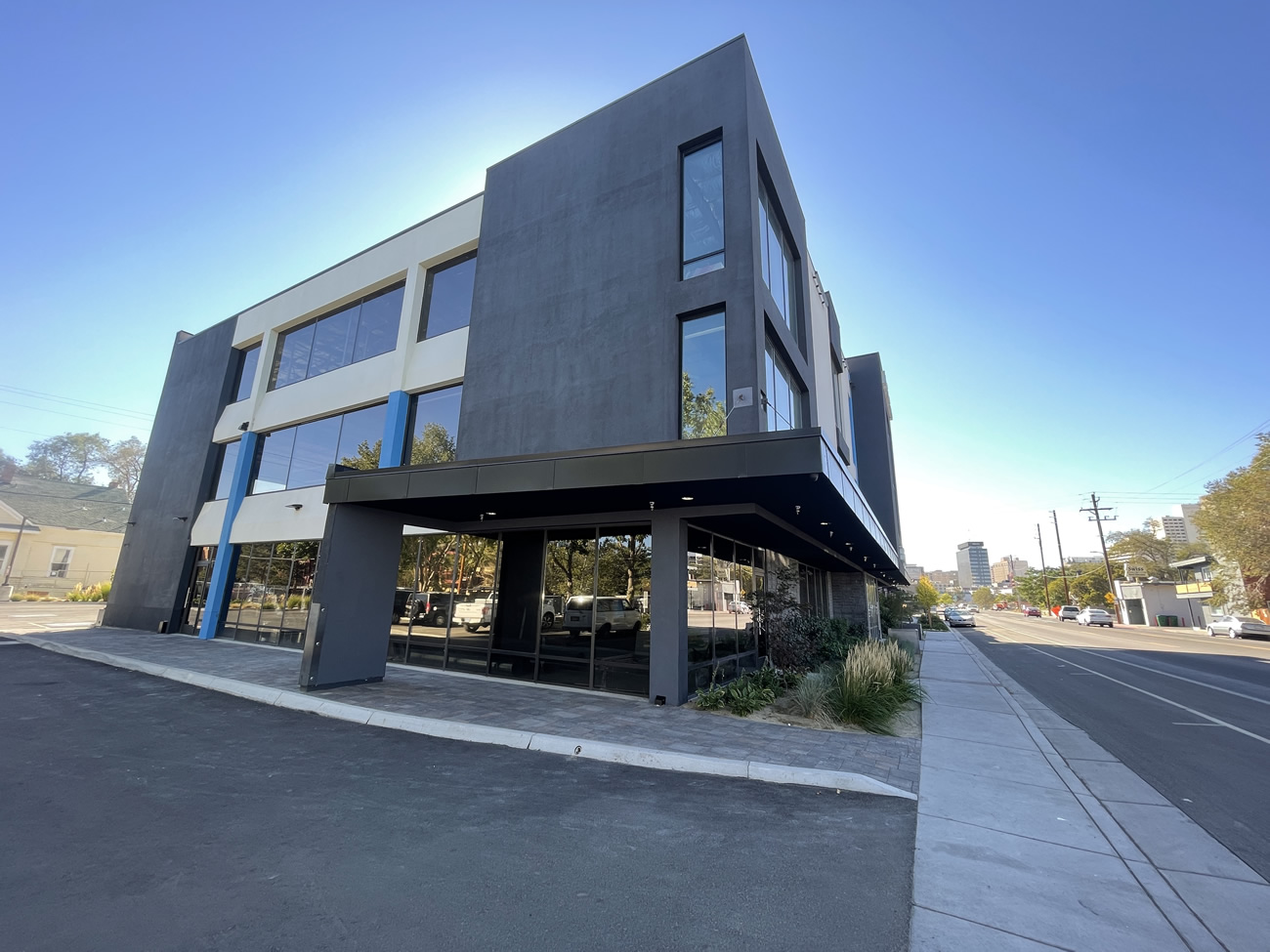 High Street Townhomes
These have been done for a while, but I don't think I took any pics after completion. One of the few downtown projects with units actually for sale and not for rent. The adjacent office building also got a makeover. It looks fantastic, compared to before. This project was built on a parking lot that was for the office building. No homes were demolished for it, which is one reason I'm a fan.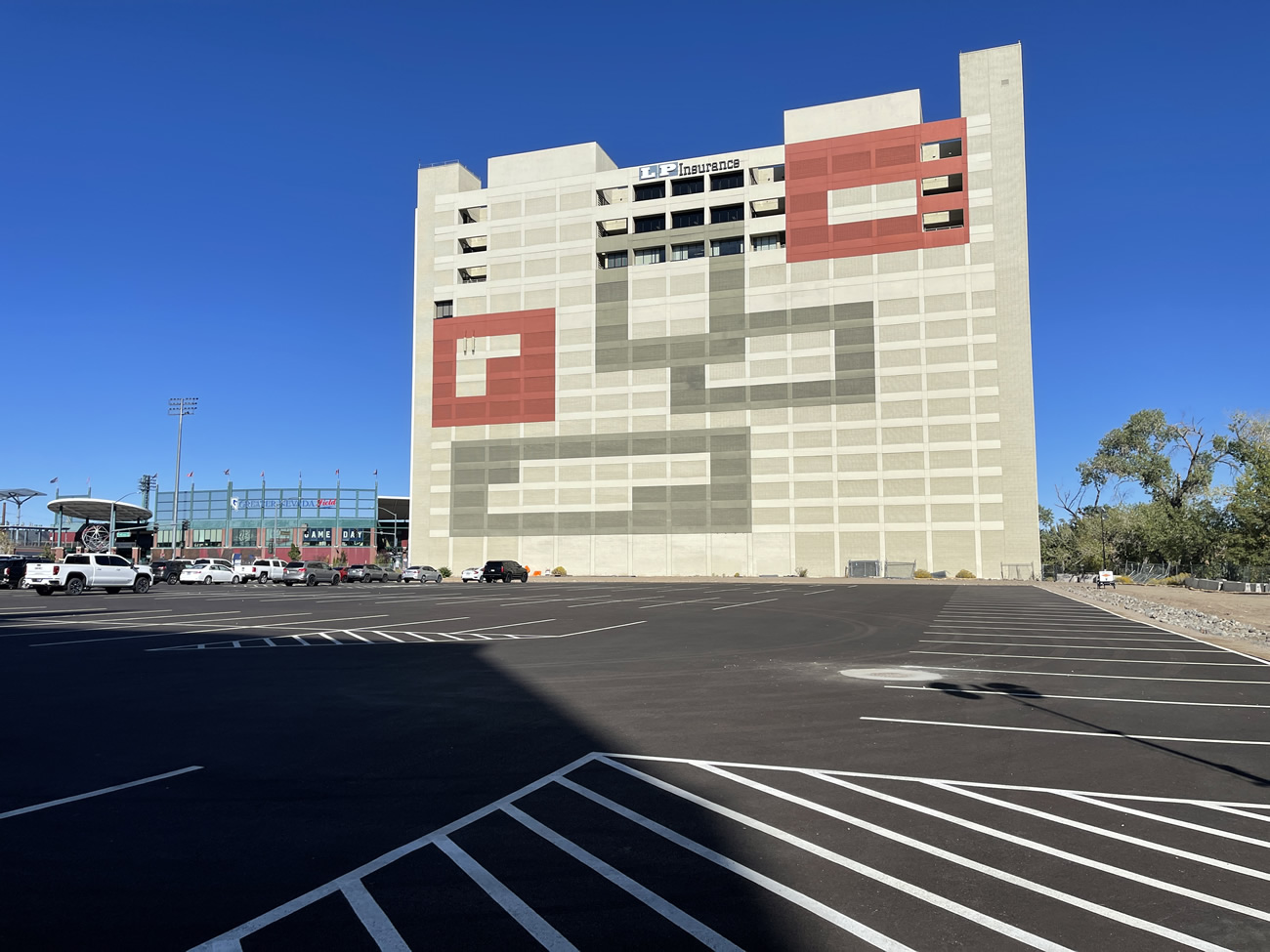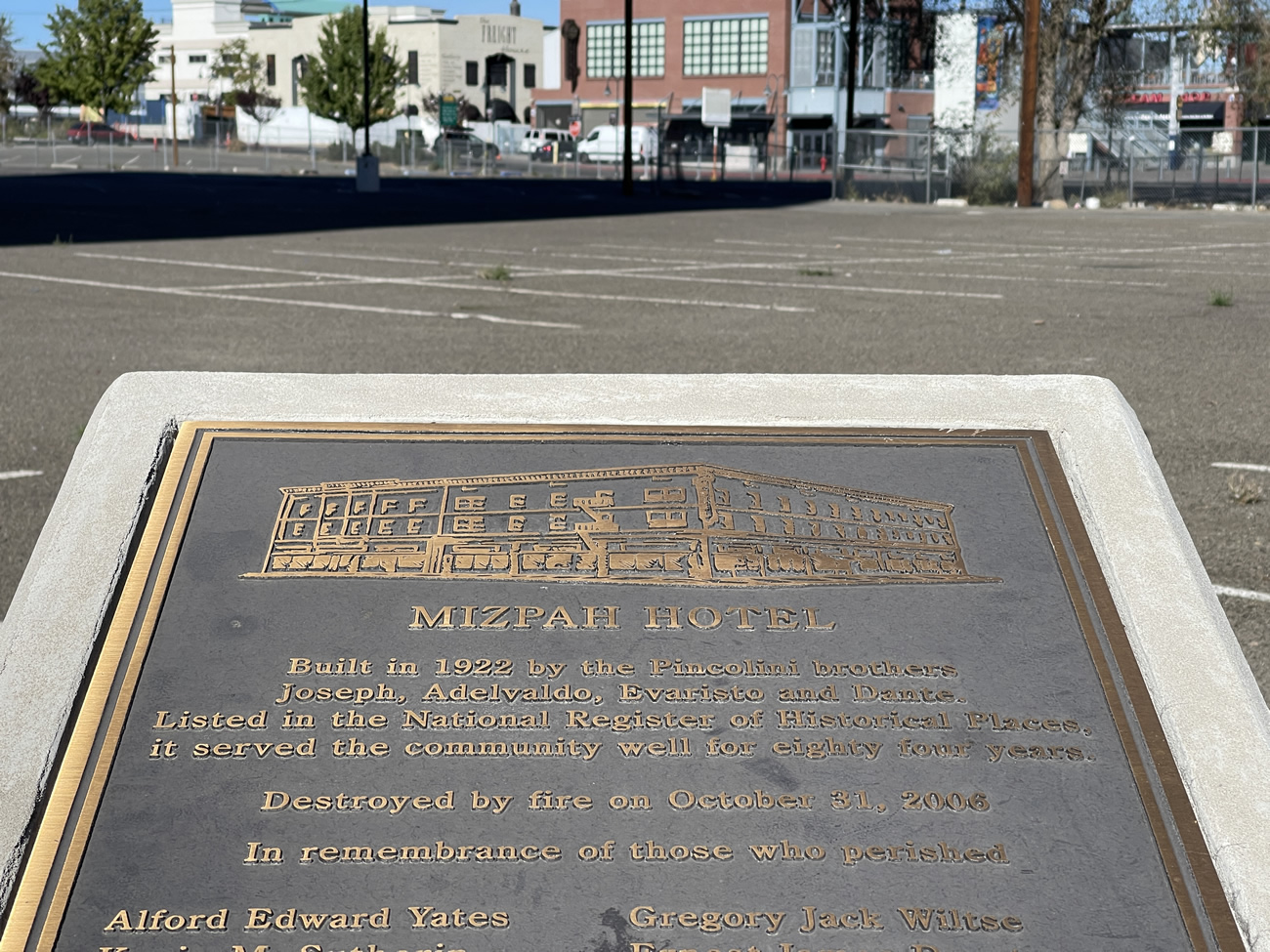 T3 Project
This project is flanked by Evans, Lake, 2nd Streets and the Men's Club to the north. It comprises the vacant parcel to the south of 2nd Street, which recently was paved into a parking lot, and also the vacant lot to the north, the parking lot between Reno City Center and Greater Nevada Field. Construction permits have been filed for this project. I'm guessing the temporary lot to the south was built to accommodate losing the lot to the north once the project starts, which should be soon. Just a guess though. Here's a link with details about the project.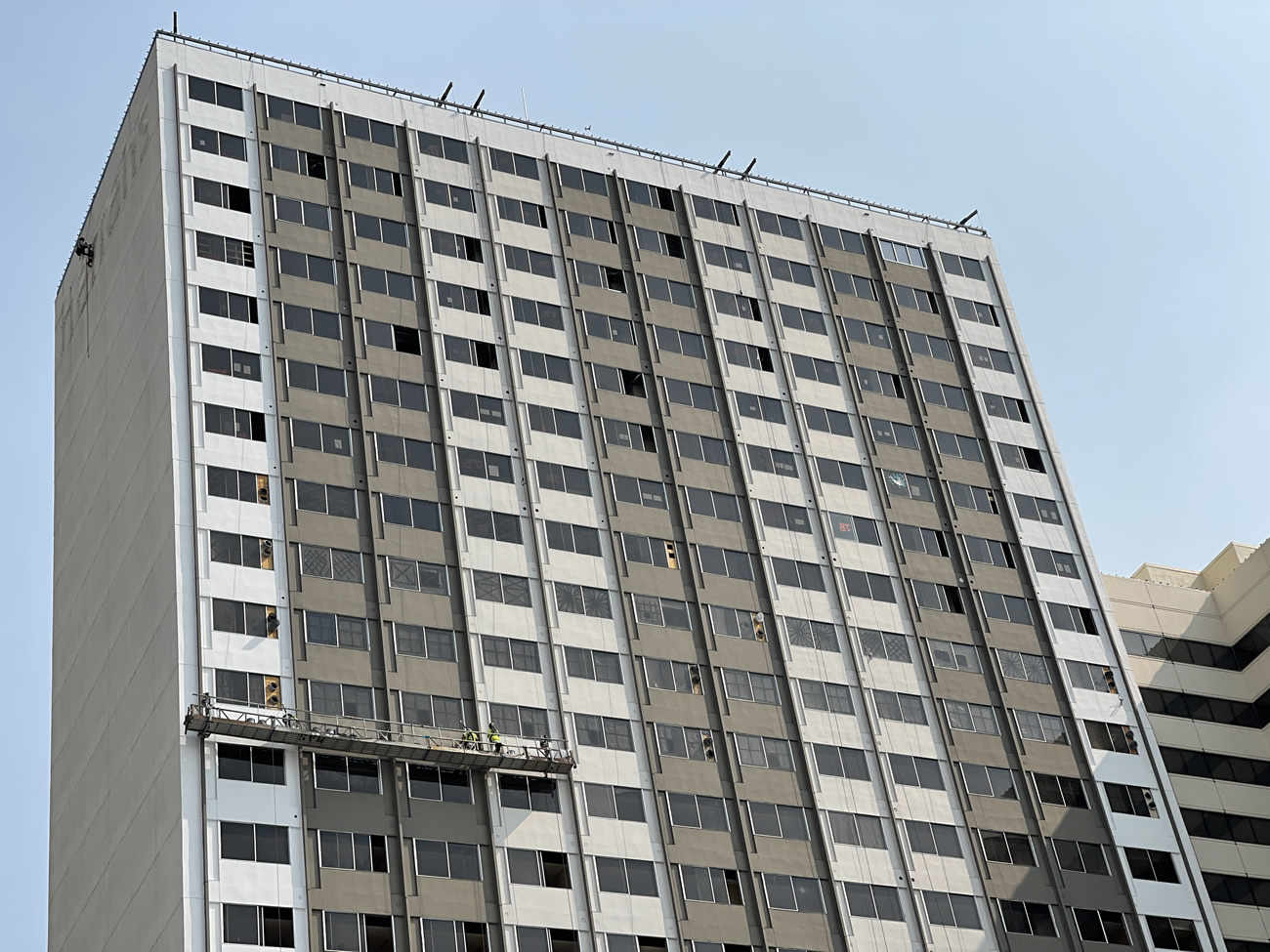 Reno City Center
This project is located downtown on 2nd, Center, Lake and Virginia Streets. Reno City Center was fomerly Harrah's Hotel and Casino. This project will consist of 530 apartments with rents ranging from $1300 upward. It will also include a new plaza fronting Virginia Street, an urban grocery store, office suites of which a major tech company will call headquarters, a gym, pool, restaurants, doggy day care and more. Project to be completed next year. When I strolled by, the west tower was being painted.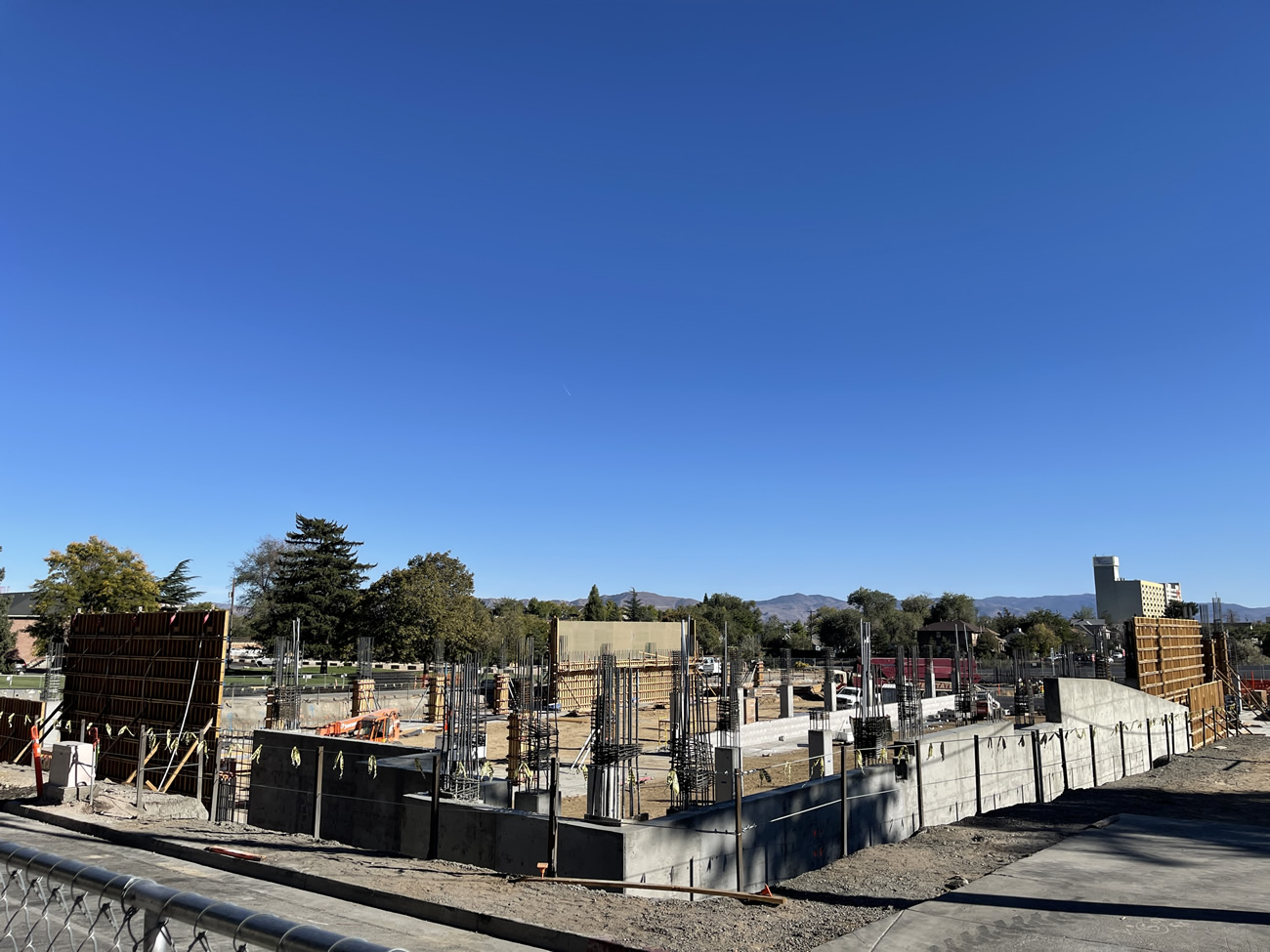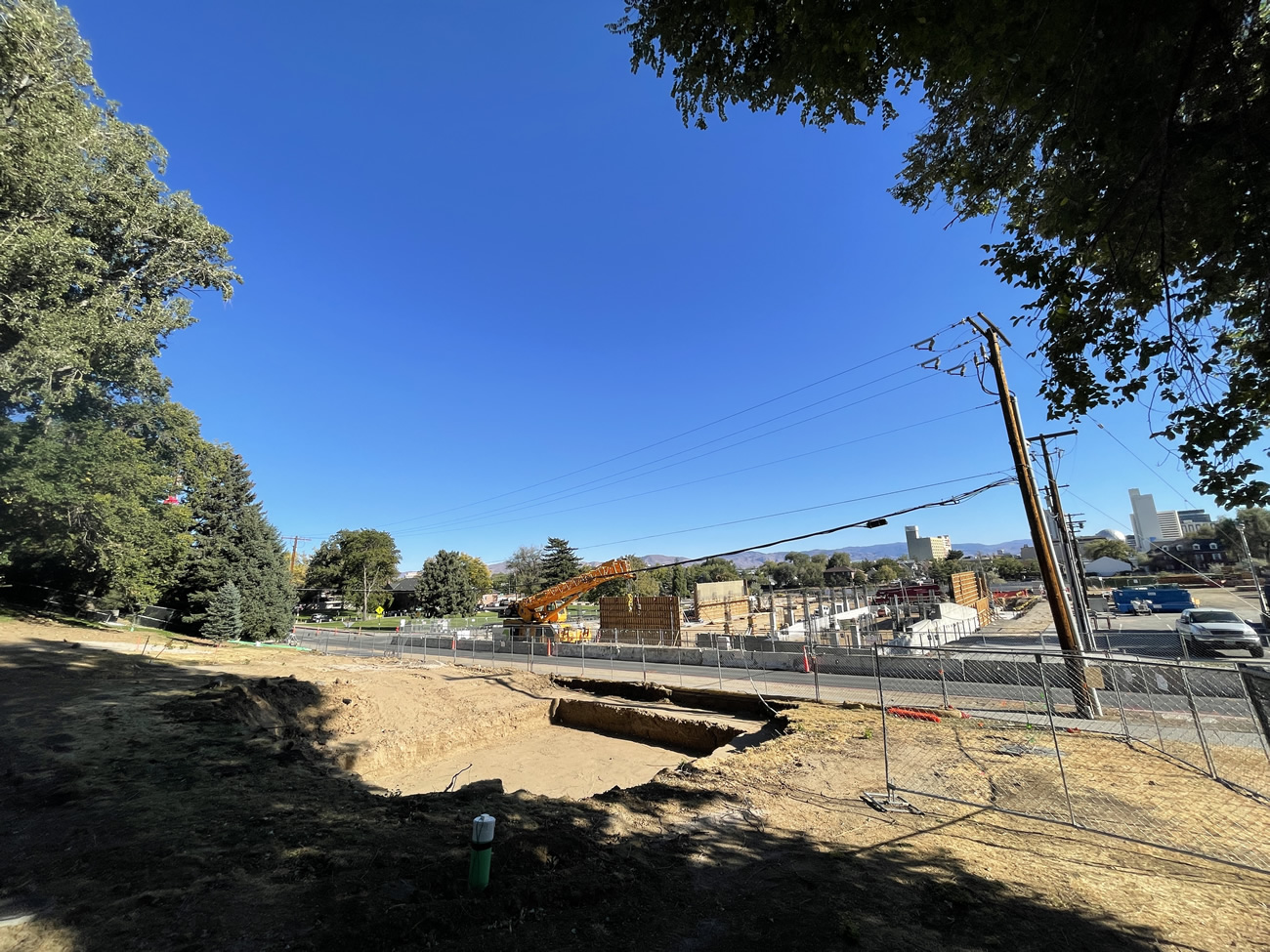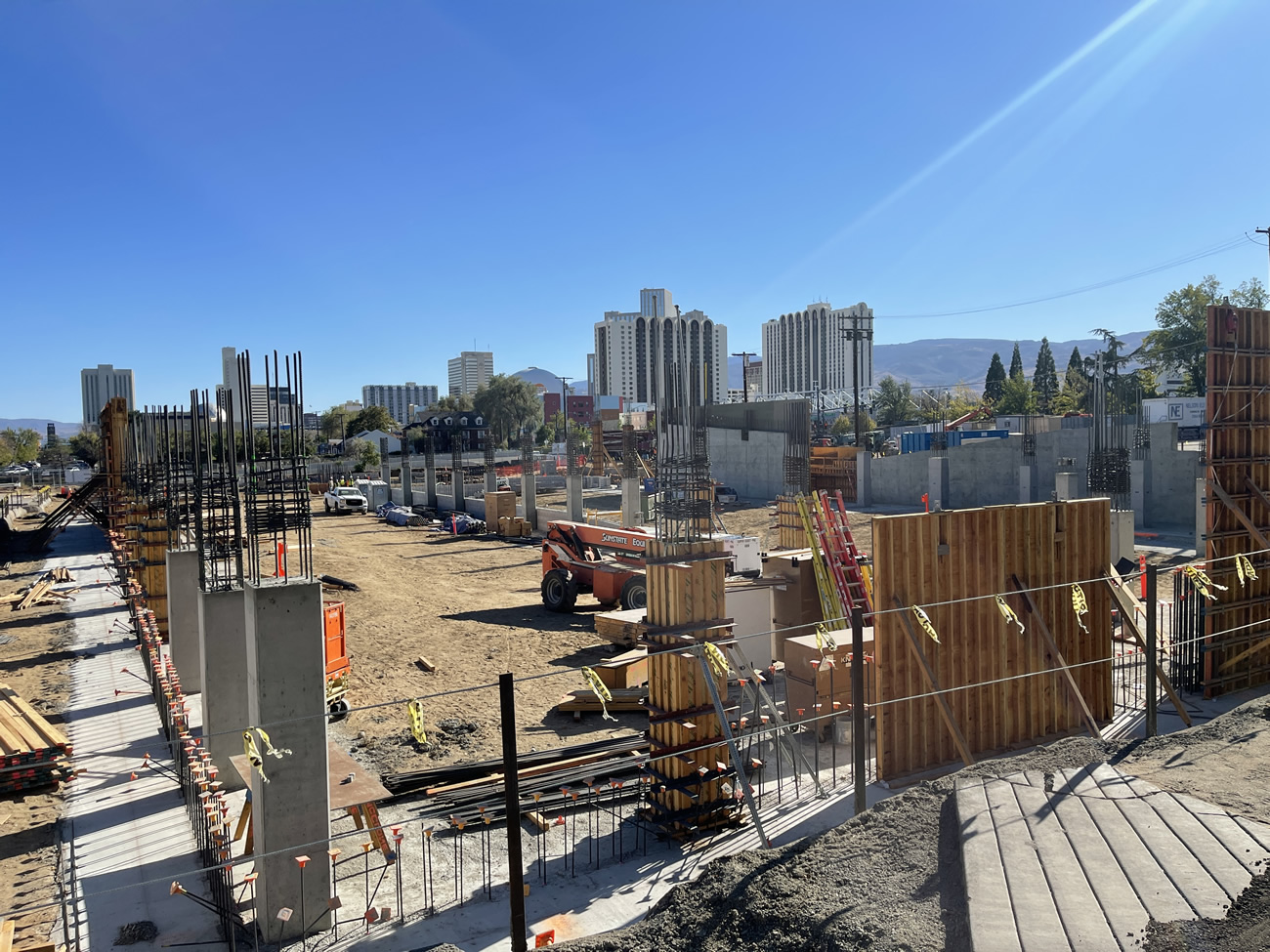 UNR Parking Garage
The new University of Nevada Reno parking garage is taking shape on 9th Street between Lake and Center. They have completed the dig-down and are building out the first floor of the structure, which you can see above They have also dug what looks like a footer base, into the hillside on the north side of 9th Street, perhaps for a support structure for the bridge that will be crossing 9th Street overhead from the parking garage to UNR.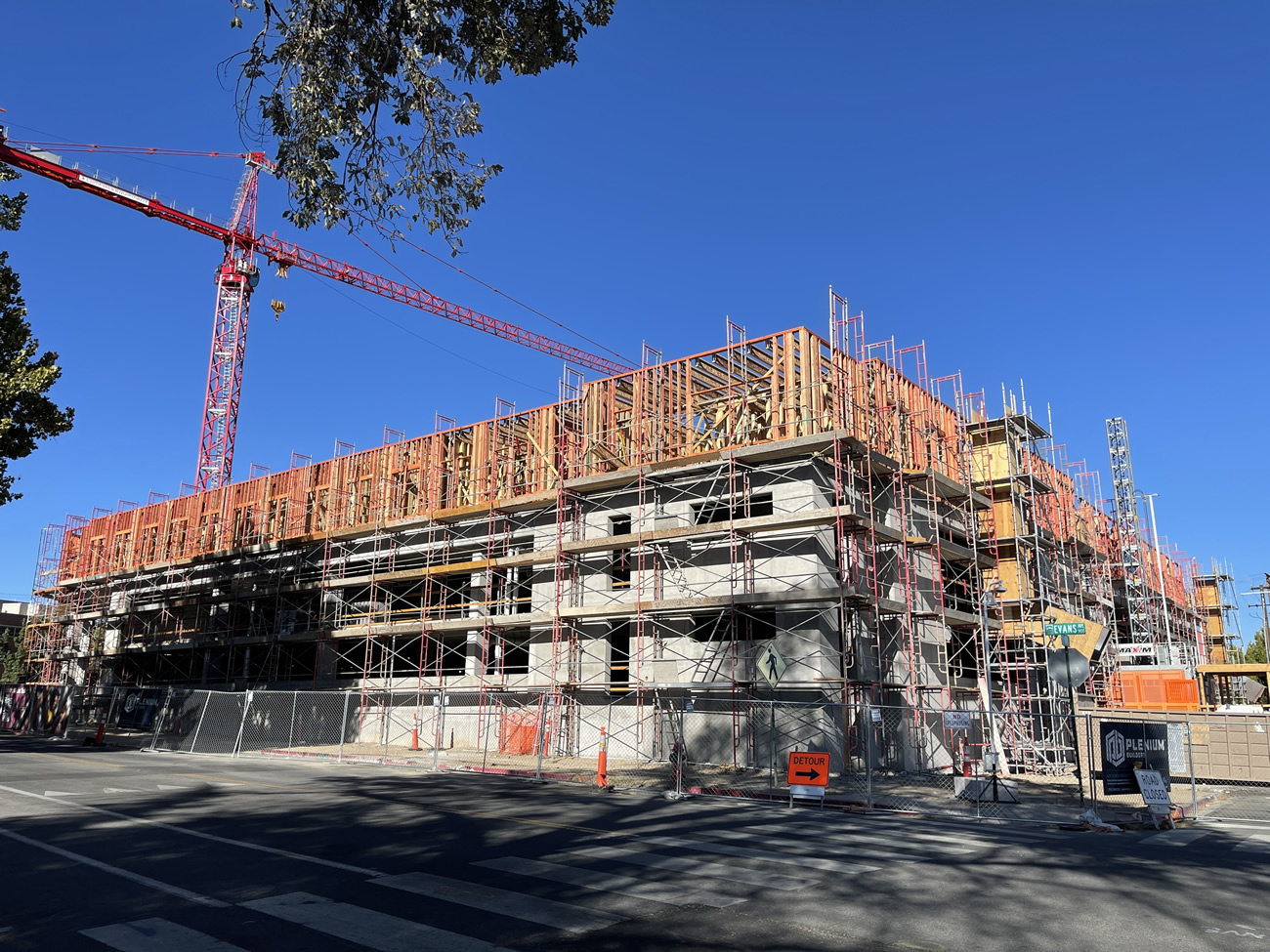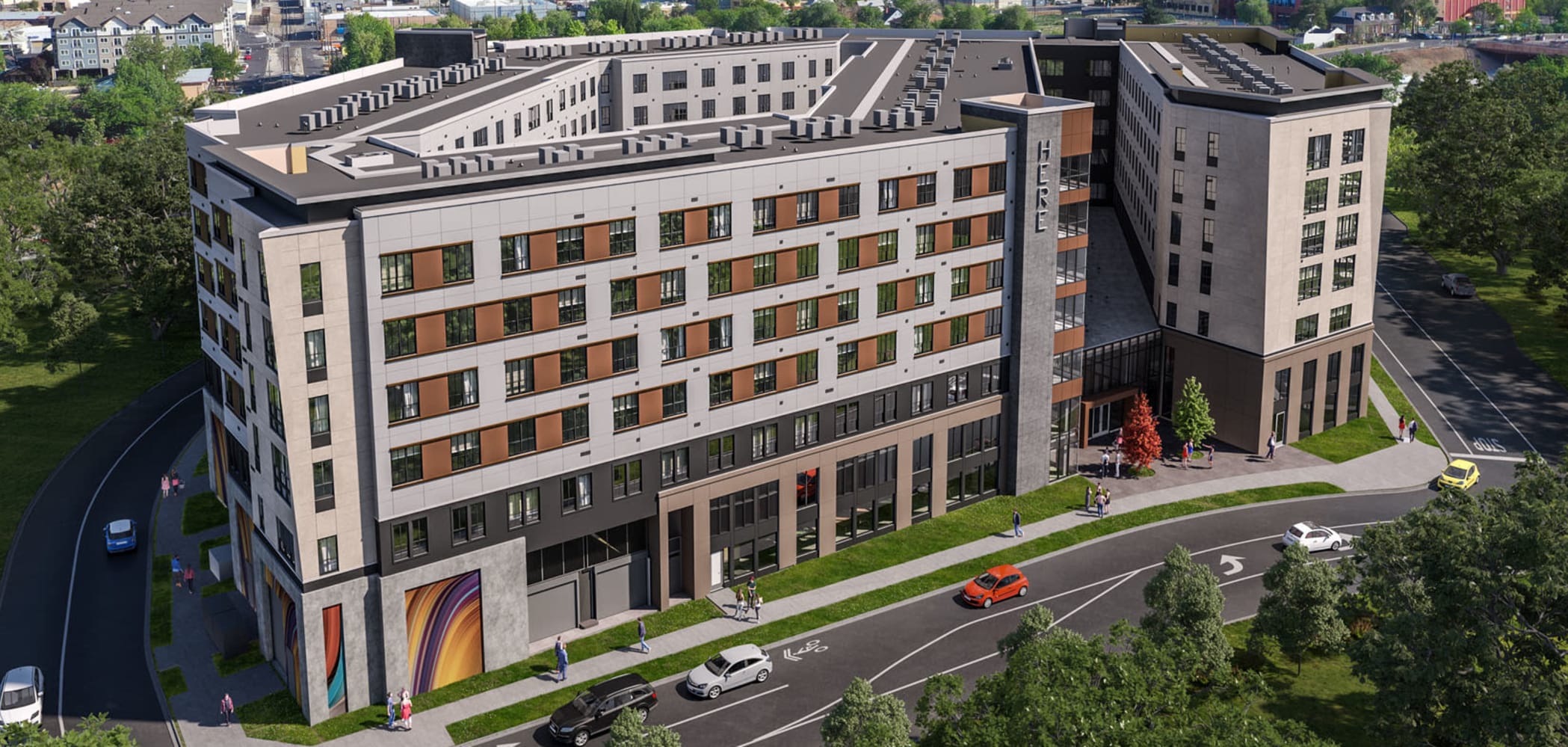 'Here' - Student Housing
'Here', a large eight-story student housing project being built on the corner of Evans and 9th, with the train tracks to the east, is coming along nicely. The parking garage structure that the residences sit atop is complete, and framing has begun on the upper floors. A block of older homes were demolished to gain the property size needed for the project.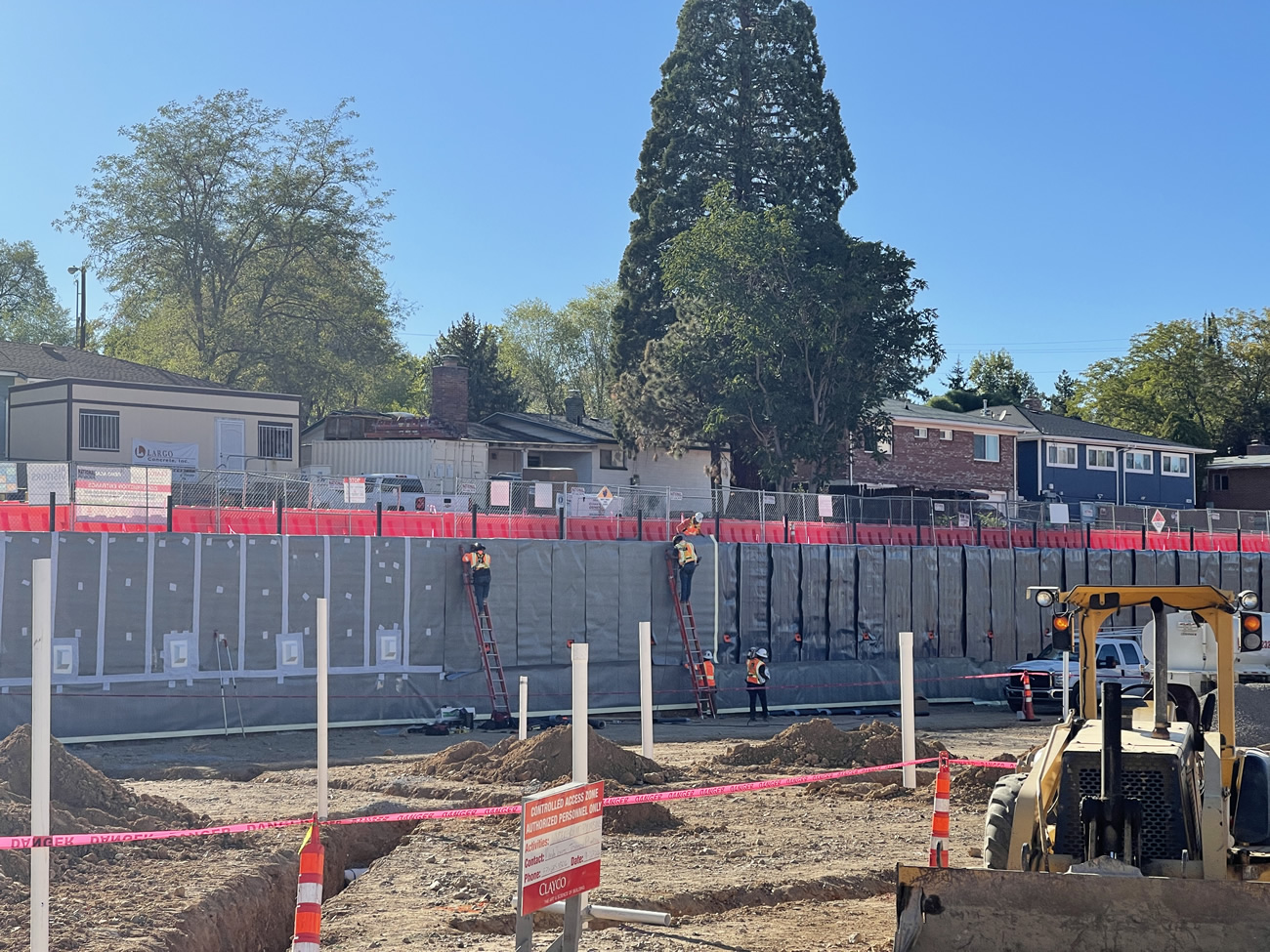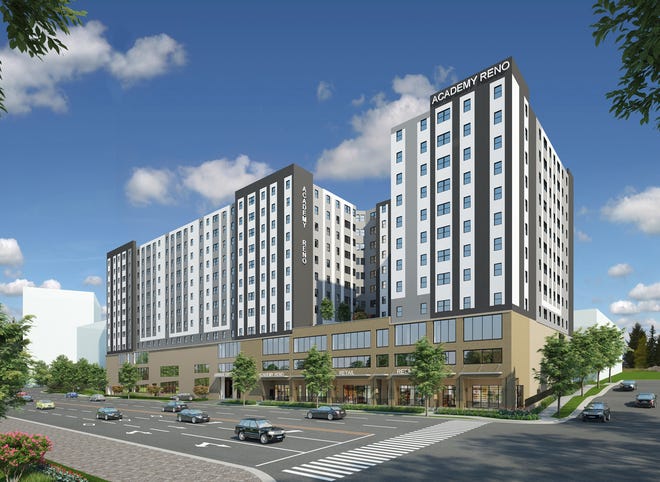 Academy
Academy is a gigantic student housing project on 15th Street and North Virginia. It's not quite downtown but it's large enough to have a signifcant impact in consolidating students in the University and downtown areas. And it's large, at 12 stories, I can't leave out the tallest building to be under construction in Reno since the Palladio. The project will be done in time for the 2023 school year, and feature 722 beds.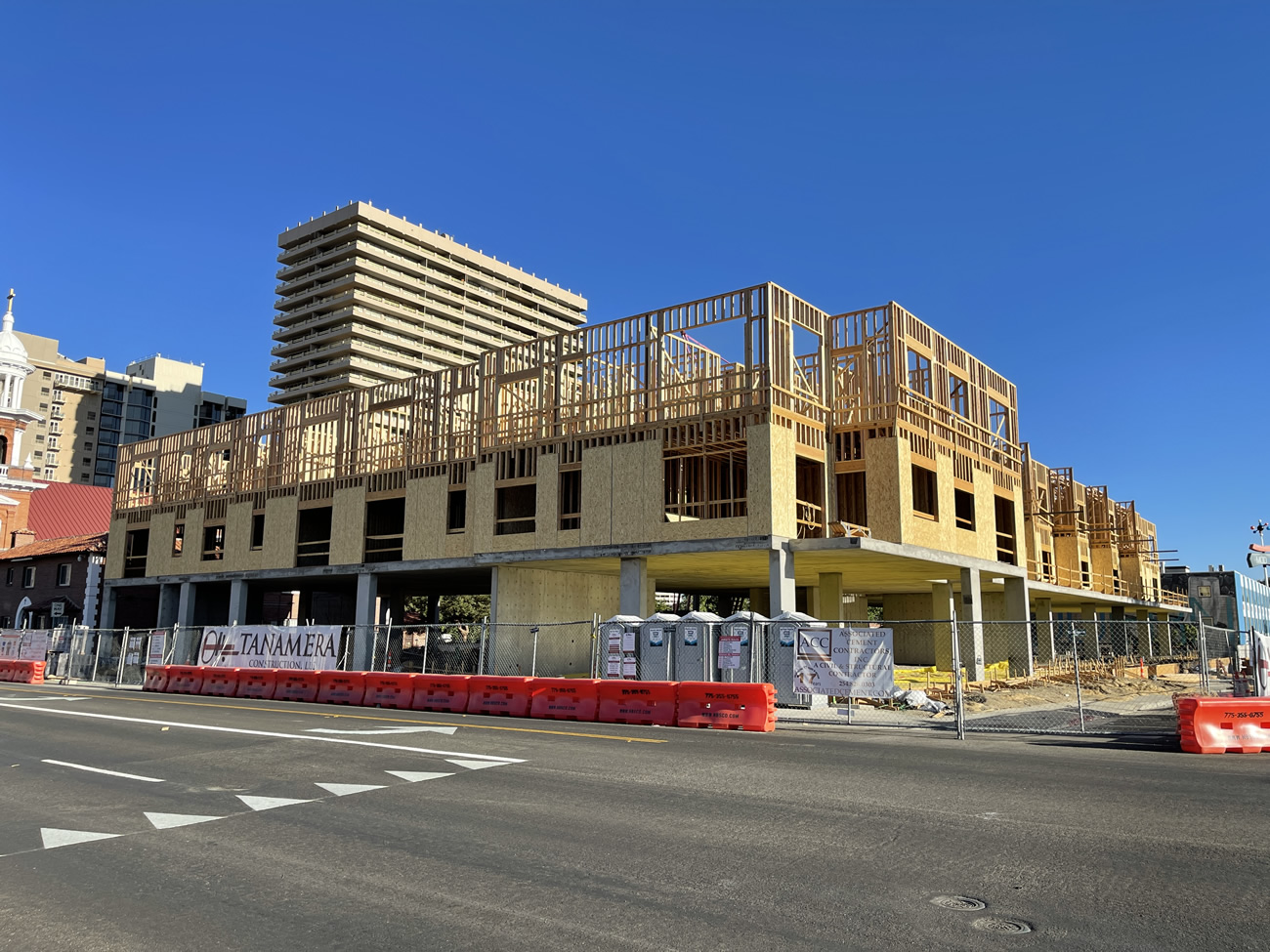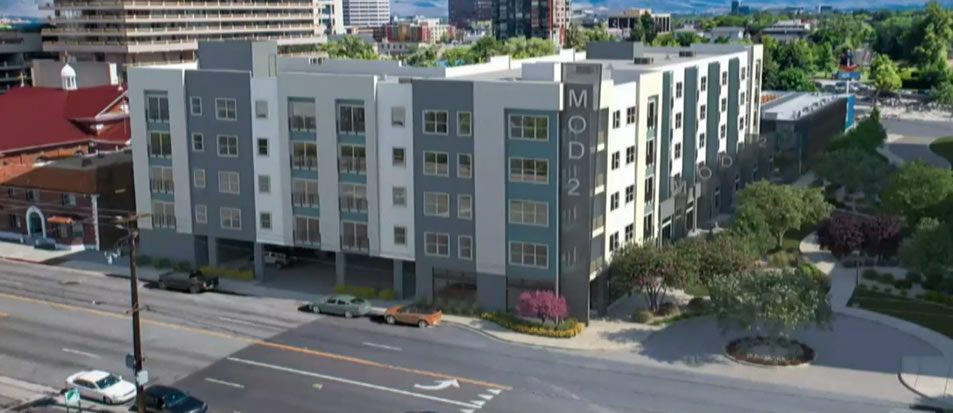 The Mod 2
The Mod 2, if it's still being called that, is a five-story, 69-unit midrise project located on the corner of Stevenson and 2nd Street. It's "the sequel" to the Mod at Riverwalk, an already-completed adaptive re-use project that brought new life to an old building with 50 new micro-units. Last time I walked by, they were framing the 3rd and 4th levels.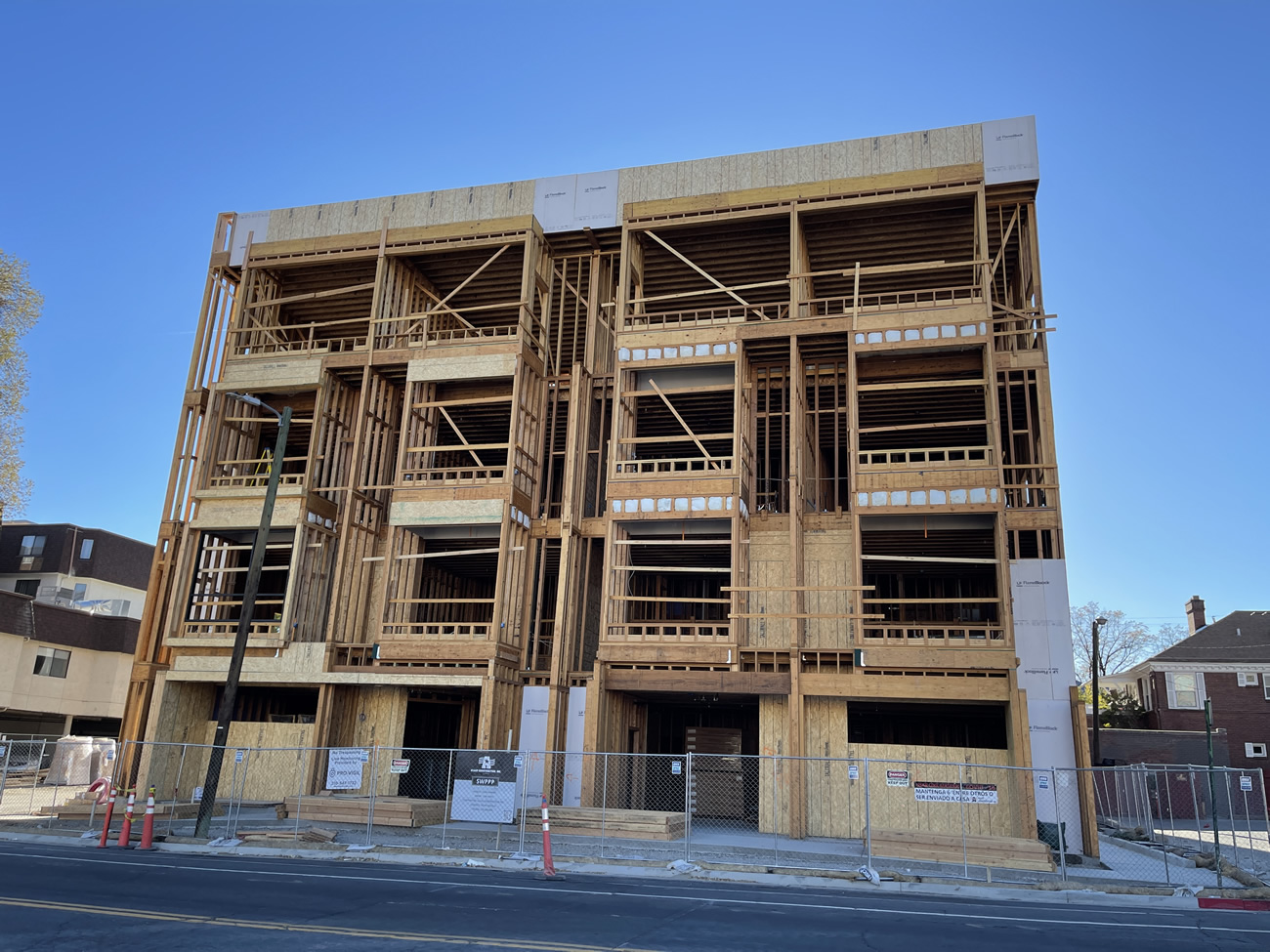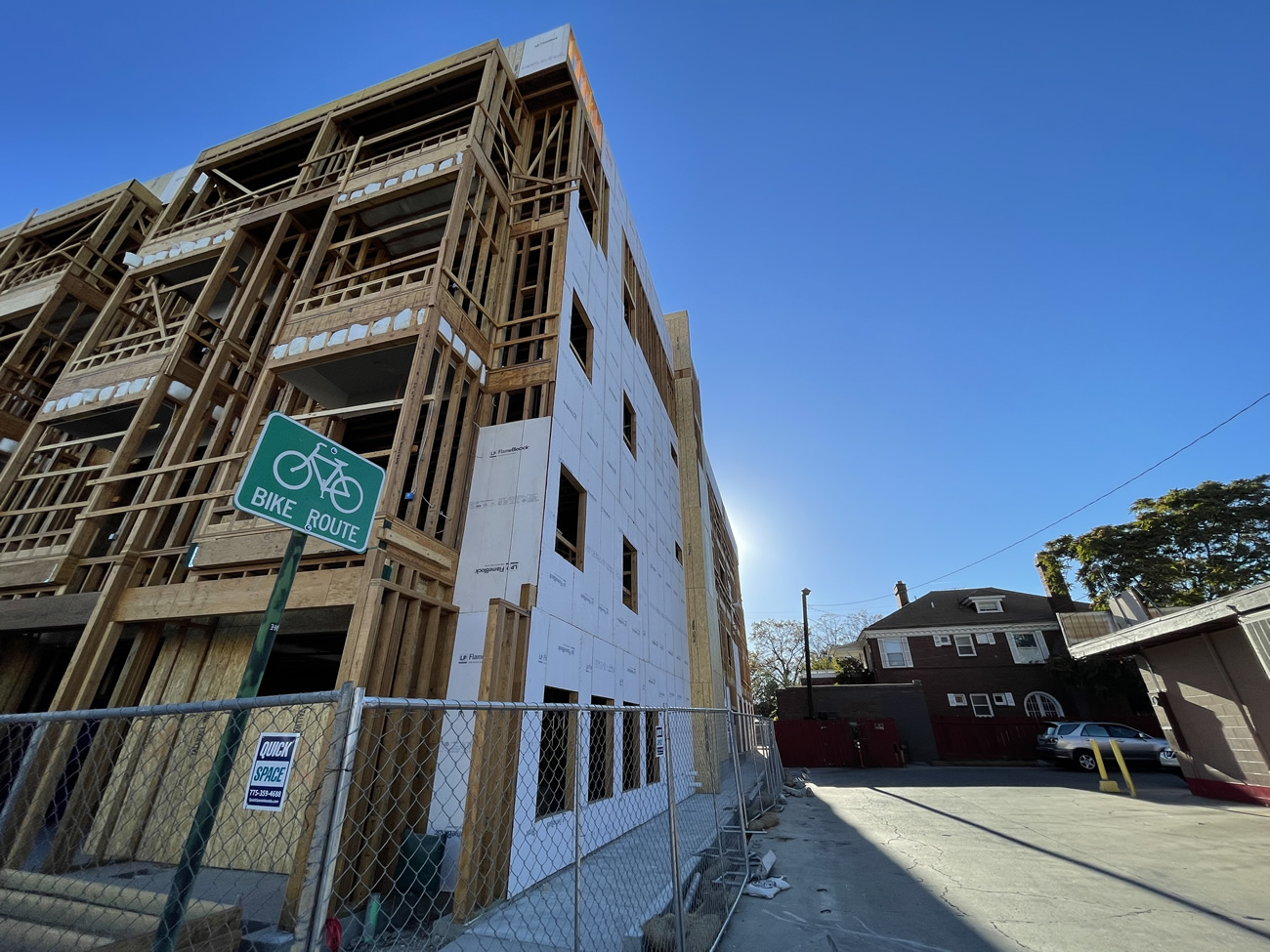 Eden Towers/Ralston Apartments
I'm not sure if that's the final official name...but it's a four-story apartment building being constructed on Ralston Street between 1st and 2nd. It consists of 34 units, and last time I walked by, was framed up to the top floor.