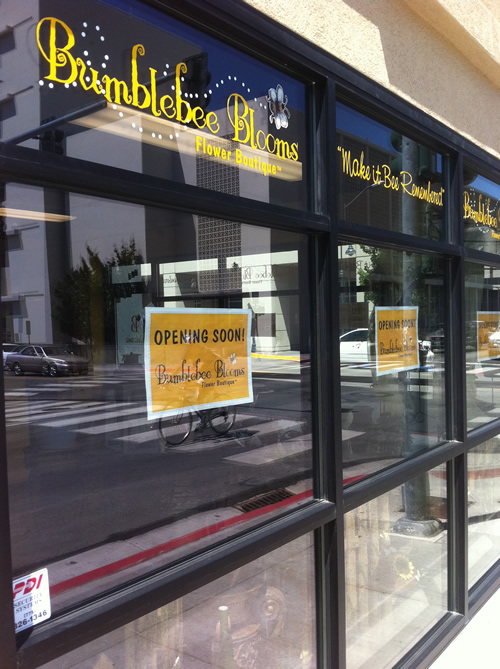 Sierra Vista Building is a recently completed adaptive-reuse project located on the corner of Sierra and Court Street in downtown Reno. It used to be a weekly motel named the Executive Inn, and while it was one of the nicer weekly motels downtown (it had a functioning pool), the building was aging rapidly on the outside. The weekly motel was gutted and converted to retail, offices and affordable penthouse apartments on the top level.
From the looks of it, they have now leased the bottom floor retail space, which used to be the front desk area and a driveway entrance (probably valet way back in the day when it was first built). Bumblebee Blooms has steadily been stocking and decorating the interior space this past week, and looks to open soon!
Here is their web site.